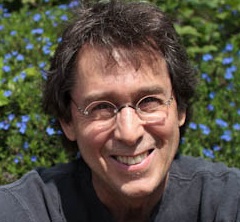 Finding the Right Therapist
Choosing to begin therapy is a big decision. Maybe you're feeling depressed or anxious or having relationship problems. Perhaps you're stuck in your life in some way that doesn't seem to be changing, despite your best efforts. Or maybe you're feeling that your life just isn't as rich and rewarding as you would like it to be, that it's just not satisfying or fulfilling enough. I honor your courage in reaching out for help.
Research studies consistently show that the single most important factor in successful therapy is the relationship between client and therapist. This is why it's so important, in choosing a therapist, that you find someone you feel comfortable with. A therapist you can be open and honest with and trust that he or she will attend to your concerns and issues with care.
This is why I offer a free 30-minute consultation. I would like for us both to assess our comfort level with each other so that when we begin, you will feel supported, and trust that our work together will be effective and productive. This brings the best of us both to our work together.
If you would like to schedule a free consultation, or make an appointment to begin therapy, please contact me via phone or email. I look forward to meeting you.
Contact John Benassu for a free initial consultation.